WHICH PATIENTS ARE AT RISK FOR nOH?
Patients with chronic neurodegenerative disorders such as Parkinson's disease (PD), multiple system atrophy (MSA), or pure autonomic failure (PAF) are at risk of neurogenic orthostatic hypotension (nOH).1,2 These neurodegenerative disorders may adversely affect a patient's autonomic nervous system, resulting in the release of inadequate amounts of norepinephrine in response to postural changes.2-9 If postural changes cause symptoms of nOH such as dizziness or lightheadedness, the risk of falling may be increased.6,8,10 Patients whose symptoms improve upon sitting may have nOH.3,8 Supine hypertension is often associated with patients who experience symptoms of nOH.4,11-13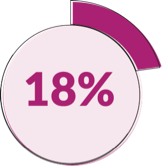 ~1 in 5 patients with PD experience nOH symptoms1
Prevalence varies in relation to the fluctuating levels of orthostatic stress a patient may be experiencing6,14        
Some patients may dismiss nOH symptoms as a part of their Parkinson's disease6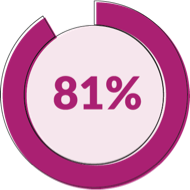 ~4 in 5 patients with MSA experience nOH symptoms1
Also known as Shy-Drager syndrome, MSA is an adult-onset, progressive neurodegenerative disorder characterized by parkinsonian features, cerebellar ataxia, and autonomic failure3,12,15,16
nOH is considered a hallmark sign of MSA15,16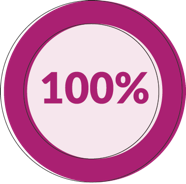 Nearly all patients with PAF experience nOH symptoms1
Also known as Bradbury-Eggleston syndrome, PAF is a disorder that is characterized by the degeneration of the autonomic nervous system5,17
Slightly more prevalent in men than women and affects middle-aged adults18
"I thought my symptoms were from the Parkinson's. I was falling a lot, I was dizzy. I had a heavy feeling in my shoulders and neck. My vision was blurred…I later realized that those were nOH symptoms." –Jody, patient with symptomatic nOH
Ha AD, Brown CH, York MK, et al. The prevalence of symptomatic orthostatic hypotension in patients with Parkinson's disease and atypical parkinsonism. Parkinsonism Relat Disord. 2011;17(8):625-628. 
Kaufmann H. Consensus statement on the definition of orthostatic hypotension, pure autonomic failure and multiple system atrophy. Clin Auton Res. 1996;6(2):125-126. 
Freeman R. Neurogenic orthostatic hypotension. N Engl J Med. 2008;358(6):615-624.
Gibbons CH, Schmidt P, Biaggioni I, et al. The recommendations of a consensus panel for the screening, diagnosis, and treatment of neurogenic orthostatic hypotension and associated supine hypertension. J Neurol. 2017;264(8):1567-1582. 
Kaufmann H, Norcliffe-Kaufmann L, Palma JA, et al. Natural history of pure autonomic failure: A United States prospective cohort. Ann Neurol. 2017;81(2):287-297.
Low PA. Neurogenic orthostatic hypotension: pathophysiology and diagnosis. Am J Manag Care. 2015;21(suppl 13):s248-s257. 
Low PA, Singer W. Management of neurogenic orthostatic hypotension: an update. Lancet Neurol. 2008;7(5):451-458. 
Freeman R, Wieling W, Axelrod FB, et al. Consensus statement on the definition of orthostatic hypotension, neurally mediated syncope and the postural tachycardia syndrome. Clin Auton Res. 2011;21(2):69-72.
Goldstein DS, Sharabi Y. Neurogenic orthostatic hypotension: a pathophysiological approach. Circulation. 2009;119(1):139-146.
Rascol O, Perez-Lloret S, Damier P, et al. Falls in ambulatory non-demented patients with Parkinson's disease. J Neural Transm. 2015;122:1447-1455.
Berganzo K, Diez-Arrola B, Tijero B, et al. Nocturnal hypertension and dysautonomia in patients with Parkinson's disease: are they related? J Neurol. 2013;260(7):1752-1756.
Jordan J, Biaggioni I. Diagnosis and treatment of supine hypertension in autonomic failure patients with orthostatic hypotension. J Clin Hypertens. 2002;4(2):139-145.
Goldstein DS, Pechnik S, Holmes C, et al. Association between supine hypertension and orthostatic hypotension in autonomic failure. Hypertension. 2003;42(2):136-142.
Stuebner E, Vichayanrat E, Low DA, et al. Twenty-four hour non-invasive ambulatory blood pressure and heart rate monitoring in Parkinson's disease. Front Neurol. 2013;4:49.
Gilman S, Wenning GK, Low PA, et al. Second consensus statement on the diagnosis of multiple system atrophy. Neurology. 2008;71(9):670-676.
Flabeau O, Meissner WG, Tison F, et al. Multiple system atrophy: current and future approaches to management. Ther Adv Neurol Disord. 2010;3(4):249-263.
Gupta F, Kremens D, Vernino S, et al. Managing neurogenic orthostatic hypotension in a patient presenting with pure autonomic failure who later developed Parkinson disease. Clin Auton Res. 2017;27(suppl 1):s9-s11.
Garland EM, Hooper WB, Robertson D. Pure autonomic failure. In: Bujis M, Swaab DF, eds. Handbook of Clinical Neurology, Autonomic Nervous System. Vol 117. Amsterdam, The Netherlands: Elsevier BV; 2013:243-257.